Grammarly Review 2018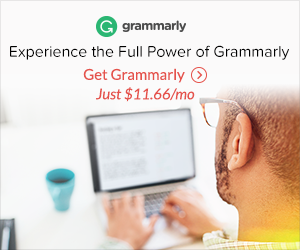 ;
Grammarly Review 2018. Yes! In this Page, you will get the Grammarly true review. Is it useful for you to buy premium or not? After reading this post everything will be clear about is Grammarly Premium Worth to Buy? Is Grammarly Reliable to check Plagiarism? Any other alternative to Grammarly. Can Grammarly help us to write better?
I am using Grammarly from last one Year. Some features of Grammarly impressed me and some are not. Here is the Full Review of every Feature of the Grammarly.
Grammarly Review As a Grammar Checker

In this Segment, grammar is much better than any other Grammar checker available online. I used prowritingAid, Whitesmoke, Ginger Software to check grammar Mistake. Grammarly is best than any other software in this paragraph. There are many reasons why Grammarly is best than other.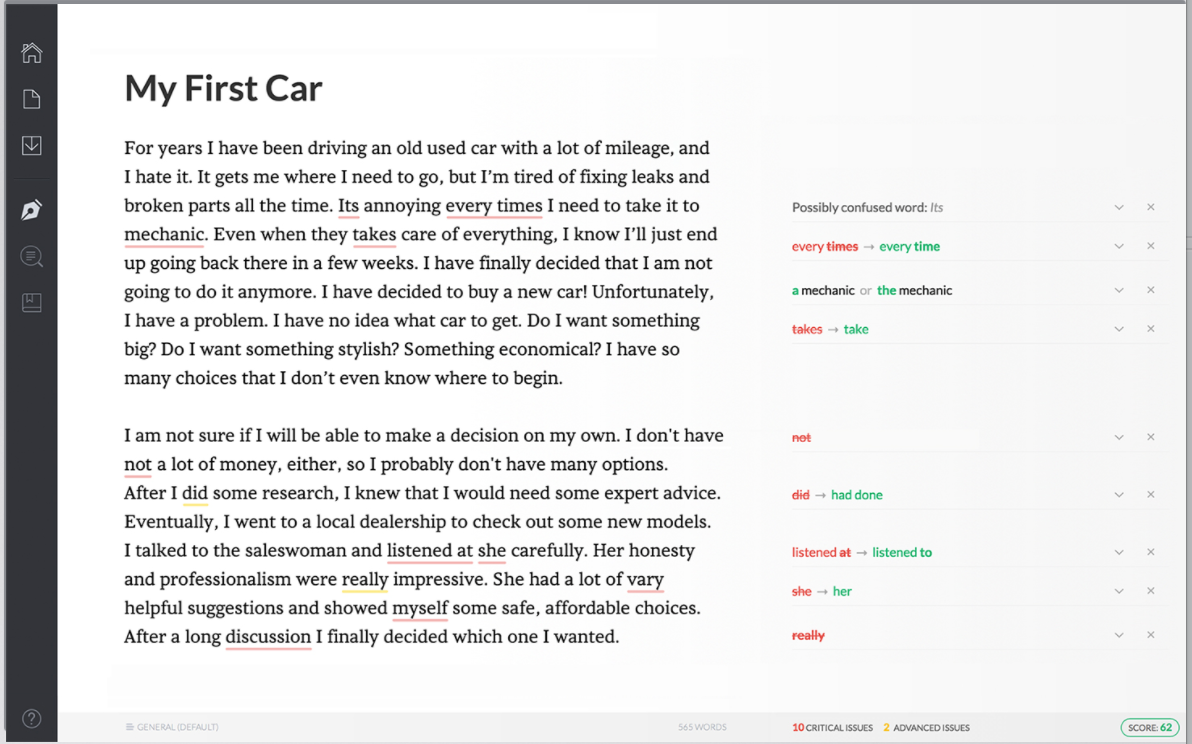 Grammarly is providing an easy user interface as compared to any other software available. Currently, I am using Grammarly chrome extension. To check the grammar and spelling mistakes in this post I have no need to upload data to software or copy. Whenever we start writing in any text box Grammarly start showing small green color circle in the bottom right of the text window when we click on that popup window shows best in the market interface to check grammar mistakes and other additional features.
ProwritingAid is also good but I found some error while using pro writing Aid chrome extension. ProwiritingAid Chrome extension is crashed many times, that's why it shows some error while using Facebook.
WhiteSmoke: If you want to translate your manuscript to more than one language only then you should use white smoke, otherwise Grammarly is best. Because in Whitesmoke we have to upload the text file to software only after that it will show grammatical mistakes.
GingerSoftware: Same issue as that of white smoke
Grammarly As a Plagiarism Checker
While checking it is not good as that of Turnitin. But the main difference between other software and Grammarly is that we can check the plagiarism or similarity while writing any content instead of write whole piece of manuscript and then we find out that half of our assignment is plagiarised.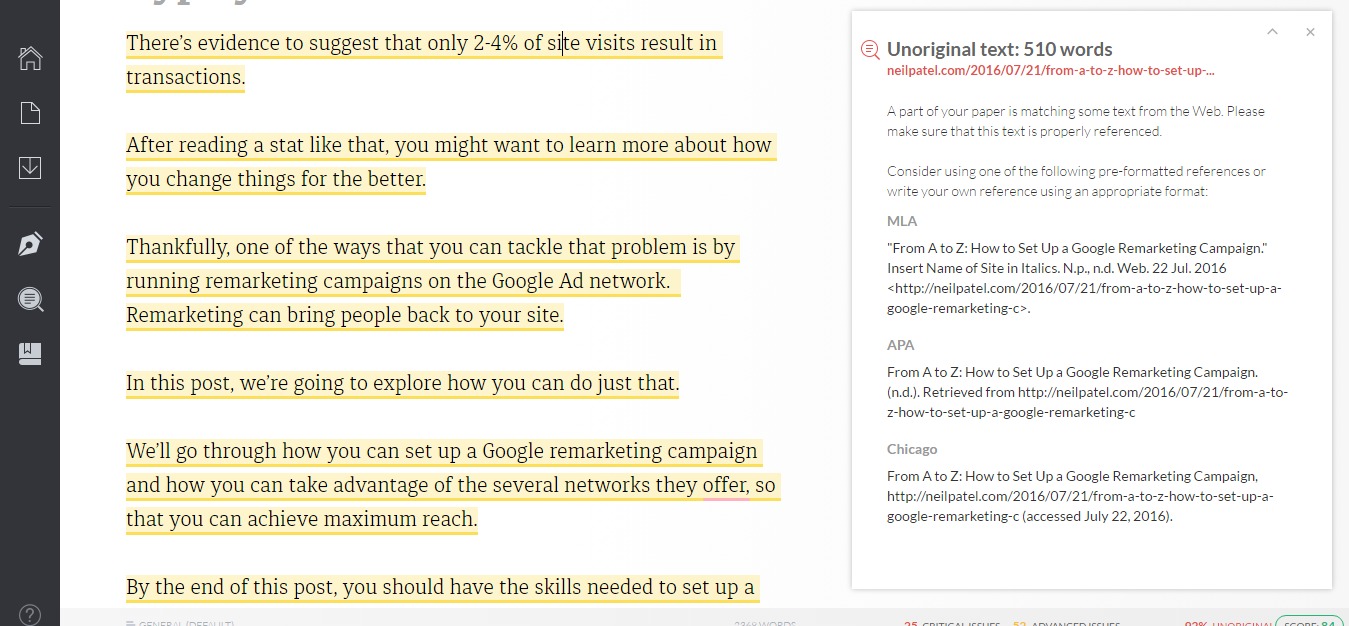 SEO: If you want to check the plagiarism only for the SEO purposes then the Grammarly is the best tool to use many other free tools are also available but they are not perfect as that of Grammarly. I will recommend you to use Grammarly instead of any other programme. Because if you are using any CMS for your Website then you will no need to install any addon or plugin to check the plagiarism.
Academic Purposes: In most of the universities, professor or teachers are using the Turnitin to check the plagiarism. As it is used in many of the school and colleges and it store (if enable) data in their repositories, that's why plagiarism Percentage at the Turnitin will be always higher than that of Grammarly. But Grammarly is the 2nd best tool to check plagiarism.