History related to Nucleic Acid
In 1869, Friedrich Meischer, a Swiss Physician treated white blood cells obtained from bandage of post operative patients, with hydrochloric acid to obtain cell nuclei. When he added an alkaline solution to purify nuclei, a thick precipitate was formed. Chemical analysis of these precipitate showed that it contained C, H, O, N and high % of P. Meischer called it Nuclein, but when it was found to be acidic, the name was changed to nucleic acids. Though it was later found, that such molecules occur in cytosolic region of the cell also, the name was retained.
In 1930's more than 60 years after the discovery of nuclein, Kossel and Levenge conducted chemical studies, establishing that nuclein was deoxyribonucleic acid (DNA. They found that the basic repeating unit was nucleotide, which contained three characteristic components or building blocks of nucleic acids.
Building Blocks of Nucleic Acids
– Nitrogen base
– Pentose sugar
– Phosphoric acid.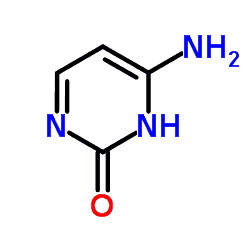 These molecules are nearly flat and relatively insoluble in water. They are joined to sugars at N in pyrimidine bases and a N9 in purine bases by beta-N glycosidic linkage.
Modified Bases
A few modified pyrimidine and purine bases occur in some nucleic acids. They are the post-replicational modifications in DNA and post-transcriptional modification in RNA.
Nature has created such molecules for its own needs. Some of the viruses make such modifications in order to escape the attack of restriction endonucleases (enzymes). Such modification in t-RNA increases its life and safeguard it from ubiquitously present nucleases.
Sugars
The pentose sugar in DNA in 2'deoxyribose and exists in beta furanose form, whereas in RNA it is ribose (beta-d-ribofuranose). C2' is endo puckered (out of plane) in DNA, whereas C-3' endo puckered in RNA. The bases are bonded to C-1' of 2'-deoxyribose (in DNA and RNA respectively) by beta-N-glycosdic bond. The structural unit containing a base and a sugar is called as nucleoside. The base attachment is of cis type and in anti conformation as shown.
In Nature, the cis and antitype of nucleosides are found only with very rare of trans and syn exceptions. A prime number denotes an atom of the (example 1') sugar and unprimed number denotes the atoms of the base. The prefix 'd' indicates deoxy sugar.
Nucleoside
It is N of pyrimidine base and N9 purine bases joined by beta-N-glycosidic linkage to pentose sugar at C-1' forming ribonucleoside or deoxyribonucleoside depending upon the type of sugar attached.
Nucleotide
A molecule containing a base, a sugar, and a phosphoric acid is called a nucleotide. Levenge while working with nucleic acids observed that a phosphate can be attached to 5' or 3' position in deoxyribonucleotide and at 5', 3' and 2' position in ribonucleotide. This is because that these positions are vacant or attack positions in nucleosides. In other words, a phosphorylated nucleotide is a nucleotide.
If a nucleotide has two or three phosphate groups they are termed as ADP, ATP, GDP, GTP or dATP, dGDP and so on depending upon the type of pentose sugar and number of phosphate groups they have. The ATP is the most important molecule in living organisms as its hydrolysis yields good amount of energy for energy requiring processes. The molecule attains energy during the catabolism and provides energy for anabolism.
Later cyclic nucleotides were discovered, which are having great importance in metabolic processes. For example, 3'-5' cyclic AMP, which is also called as secondary messenger in the cell. Epinephrine and glucagon affect the glycogen metabolism not by entering the cell but by binding at cell plasma membrane and triggering cAMP cascade of reactions.
Functions of Nucleotides
Role in energy metabolism, example ATP and GTP molecules
Monomer units of ribonuleic and deoxyribonucleic acids.
Act as secondary messenger, exammple cAMP.
Component of coenzymes viz. NAD, FAD coenzyme A
Activated precursor of many physiological reactions i.e. UDP-glucose involved in glycogen synthesis.
Allosteric effector of many regulatory reaction in metabolism.
How Nucleotides are Joined to one another.
Levene also made the critical discovery that two nucleotides are linked by covalent phosphodiester bond. Specifically, the 5'-hydroxyl group one nucleotide unit is joined to 3' hydroxyl group of the next nucleotide by a phosphodiester linkage. Thus the covalent backbone of nucleic acid consists of alternating phosphate and pentose residues. The bases may be regarded as side groups. If two nucleotides are joined by phosphodiester linkage, they are termed as dinucleotide, whereas, when more number of nucleotides are joined, are termed as polynucleotides.
Backbone of RNA/ DNA is hydrophilic. The -OH groups of ribose are Hydrogen bonded, whereas the phosphate groups are completely ionized. These negative charges are neutralized with basic proteins, metal ions and polyamines. In eukaryotes they are neutralized by basic proteins called histones.
The variable part of DNA is its sequence of four kinds of bases (A, T, G and C) and in RNA (A, C, G and U). The backbone is invariant thoughout the molecule. The structure of DNA chain can be concisely represented in the following way. The symbol for the four principle are deoxyribose nucleosides are:
The bold lines refer to the sugar, whereas A, C, G, T denote the bases. The phosphate within the diagonal line the diagram shown below denotes the phosphodiester linkage. The diagonal line joins the end of one bold line and the middle of another. These junctions refer to 5'-oh and 3' -OH respectively.
The 3' -OH of deoxyadenylate is joined with phosphoryl group at 5'-OH group of deoxycytidine. The basic backbone remains the same throughout, the bases only change. Hence the polynucleotide can also be written as.
A DNA chain has polarity. One end of chain has 5' -OH group and other 3' -OH group i.e. not linked to another nucleotide. By convention ACGT mean that the unlinked 5'-OH group is on deoxyadenosine, whereas unlinked 3'-OH group on deoxythymidine. The base sequence is written in 5'—> 3' dirction. As polypeptide.
This peptide is not the same as cyc gly ala. Similarly, the base sequence written as ACGT is not the same as TGCA.